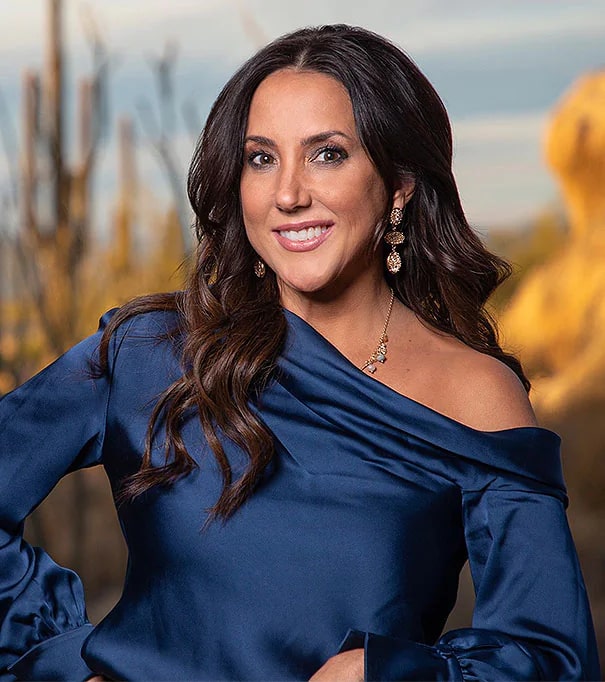 Christine has been featured on the local ABC, NBC, CBS, and FOX News stations as their real estate expert numerous times over the past several years, as well as being published in Phoenix Business Journal, the Arizona Republic, Arizona Foothills Magazine, So Scottsdale, Modern Luxury and several other local publications.
Residential real estate is not just a passion, it's in the bloodline. After graduating from The University of Arizona, Christine secured her real estate license and began working with her father who has owned and operated real estate companies, since she was born, in Ohio and Arizona. Selling hundreds of homes in her first few years in the business, her experience is extensive!
Negotiating is one of Christine's strongest skills, which makes sense since she grew up in a real estate family and accumulated many hours in negotiation courses, programs and coaching. She received her "Master Certified Negotiation Expert" designation and is a member of the Black Swan Group, an organization dedicated to teaching professionals top level negotiation skills taught by an FBI hostage negotiator. "Negotiation is about structuring the transaction with specific, directed communication between parties and creating a collaborative space for the parties to ultimately come to an agreement. In my opinion, this is one of the most important skills a Realtor should possess."
Born in Ohio, Christine moved to Arizona when she was 6 years old and has been selling real estate in the Valley Of The Sun since 1997. Though most of her business is in Scottsdale, Paradise Valley, Phoenix and Cave Creek, her expertise covers a multitude of areas in the valley.
"Christine's Team" is the #1 real estate team in McDowell Mountain Ranch, a master planned community located in North Scottsdale. She is on the HOA committee of McDowell Mountain Ranch and sponsors and assists in planning neighborhood events throughout the year. Christine personally supports her community by hosting several events which benefit local charities. One of her annual events is a free "Shred-A-Thon" for her neighborhood which includes collecting blankets to donate to the less fortunate. "Giving back to my community and people in need is very important to me and something I will always include as a part of my business."
Most importantly, Christine is the mother of two teenage boys, Dominic and Brody, who attend school in Scottsdale. She sponsors and can regularly be seen on the sidelines of her boys football, soccer and basketball games. In her spare time she enjoys hiking, yoga, pickleball, traveling, good wine and trying new restaurants in town. "I am the go-to person for all my clients and friends when it comes to what to do and where to go in Scottsdale."
"My business is built on referrals. My goal is to make sure my clients are so happy with my service, they are compelled to refer me to their friends and family. Let my 25 years of experience selling in Scottsdale work for you!"